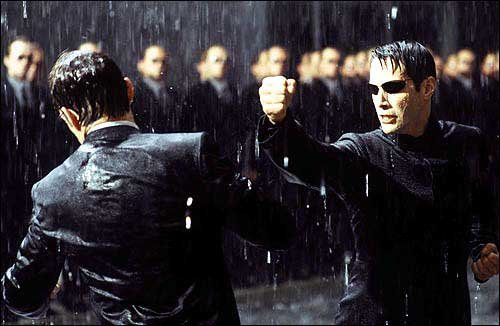 Hugo Weaving, left, and Keanu Reeves appear in a fight scene from
Warner Bros. Pictures action thriller "The Matrix Revolution," the
concluding film in the "The Matrix" trilogy. Film franchises like
"The Matrix" and "Kill Bill" are dabbling in installment plans,
taking their cue from a serial format that dates back to the
ancient Greeks.
Stories this photo appears in:
Franchise movie installments keep audiences coming back for more
A year has passed since Frodo and Sam continued their ominous trek to Mordor. It's been six months since Neo lay comatose alongside his nemesis. And three more months will pass before the vengeful Bride gets a chance to kill Bill.