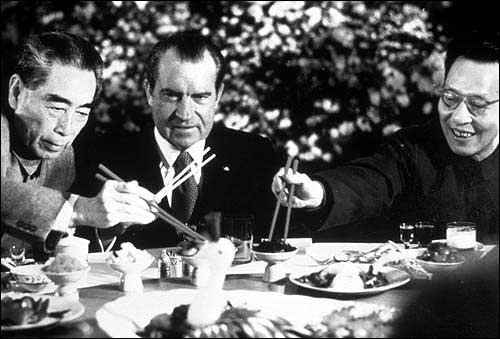 China's Premier Cho En-Lai, left, and a translator show President
Richard Nixon how to use his chop sticks during his visit to China
in 1972. Photographer Dirck Halstead was one of six photographers
chosen to make the historic trip.
 Photo Gallery: Dirck Halstead photos
Stories this photo appears in:
Photographer known for capturing momentous occasions recognizes one in move to digital media
Dirck Halstead is one of those lucky guys who picked up a camera in high school, learned how it worked, then made it work for him for nearly 50 years as one of the country's premier photojournalists.