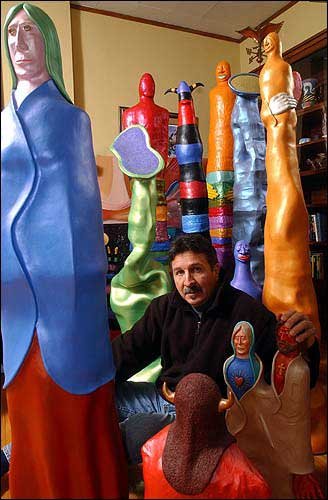 American Indian artist Barry Coffin recently moved back to Lawrence
and is the first artist to show work at the Haskell Cultural Center
and Museum on the Haskell Indian Nations University campus. He's
pictured among his colorful ceramic sculptures.
Stories this photo appears in:
Artist and Lawrence native Barry Coffin carries with him a portfolio that doubles as a scrapbook. Inside are photographs of the ceramic sculptor's whimsical American Indian figures, which have evolved over time from bold-featured, cloaked warriors to sometimes featureless, limbless suggestions of the human form.