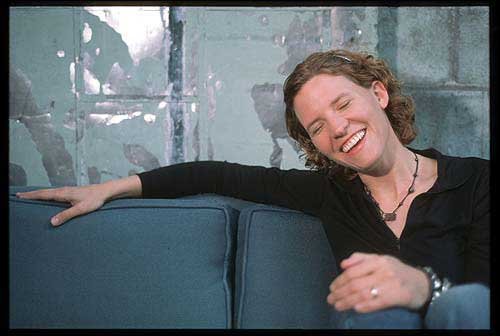 Folk-rock songwriter Catie Curtis is well known for the bond she
shares with her audience. This is evidenced by her latest release,
"Acoustic Valentine," which features fan-requested songs
re-recorded in an acoustic setting.
Stories this photo appears in:
In today's media-fueled music industry, not all successful musicians are going to be on the cover of Rolling Stone. They are not going to release a song that will be a fixture on Top-40 radio and audiences won't see them on TRL. Though this is one way for performers to become visible, some are happy NOT to be part of the machine.