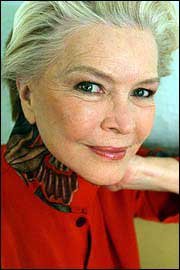 Actress Ellen Burstyn poses backstage at the Longacre Theatre in
New York. Burstyn was the star of the play "Oldest Living
Confederate Widow Tells All," which opened and closed at the
theater on the same day.
Stories this photo appears in:
Ellen Burstyn's return to the Longacre Theatre has been less messy than her debut years ago but also bittersweet -- and short.