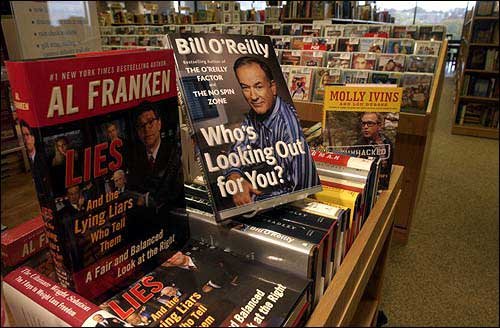 Liberally slanted titles are selling better than more conservative
books across the nation, including Lawrence. Al Franken, author of
"Lies and the Lying Liars Who Tell Them: A Fair and Balanced Look
at the Right," is the best-selling author at Oread Books with 18
copies whereas more conservative author Bill O'Reilly, as of
Thursday, had sold only three books.
Stories this photo appears in:
The lefties may be losing at the polls, but they are winning on the best seller lists. "I think there is an increasing groundswell of anger among non-Bush fans," said Ruth Lichtwardt, assistant book buyer at Oread Books, which is on level two of the Kansas Union.