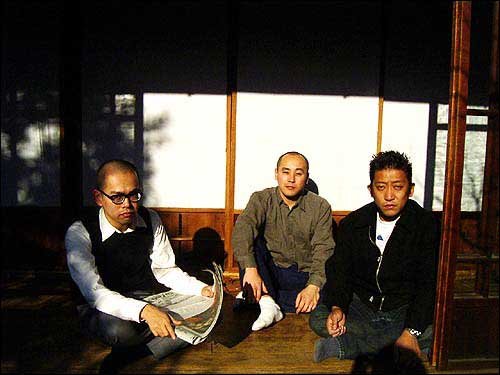 Eastern Youth members Hisashi Yoshino, left, Tomokazu Ninomiya and
Atsuya Tamori will perform in Kansas for the first time on
Saturday. The Tokyo trio has released its latest CD, "What Can You
See From Your Place."
Stories this photo appears in:
Although Eastern Youth only sings in Japanese, few things are lost in translation to American audiences. The esteemed Tokyo-based band has concocted a skillful harmony of indie rock aggression and emotional anthems that feel right at home alongside tour mates Cursive and The Blood Brothers.