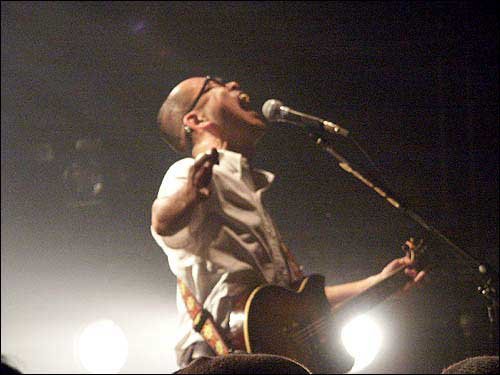 HiSashi Yoshino of Eastern Youth performs a song in concert.
Stories this photo appears in:
Although Eastern Youth only sings in Japanese, few things are lost in translation to American audiences. The esteemed Tokyo-based band has concocted a skillful harmony of indie rock aggression and emotional anthems that feel right at home alongside tour mates Cursive and The Blood Brothers.