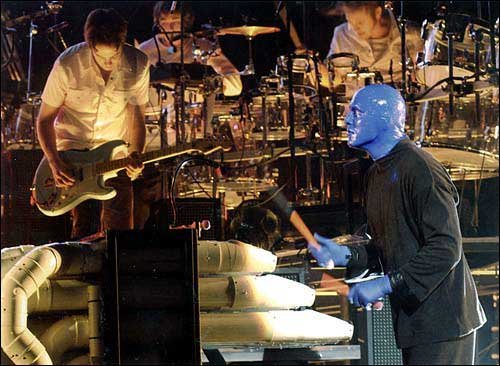 A Blue Man Group member jams on one of the act's many unusual
percussion devices, backed by a live band on the Complex Rock Tour.
Stories this photo appears in:
Blue Man Group scrutinizes rock rituals on 'Complex' tour
For those who think rock has gotten too predictable, Blue Man Group has a 'Complex' response. The bald-headed, blue-skinned trio has always mixed music into their wordless, performance art pieces. But on the Complex Rock Tour, the iconic troupe embarks on a fresh mission by amplifying its show. "A rock concert is one of our oldest modern rituals," says Tom Galassi, a Blue Man Group member who will appear Saturday at Kansas City's Starlight Theatre.