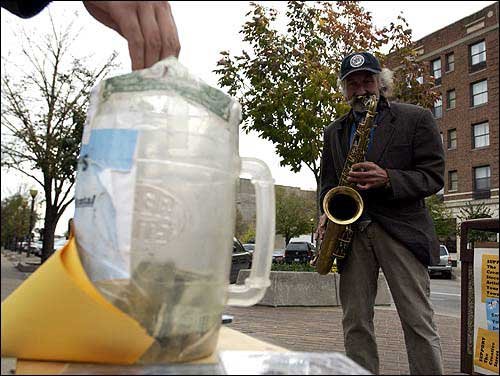 Saxophonist Dan Kozak, Topeka, plays a tune as a passer-by drops
money in his jar. Kozak, who has fallen on hard times, plays his
sax on the corner of Seventh and Massachusetts streets.
Stories this photo appears in:
Saxophonist turns to playing on downtown streets
Dan Kozak stood a wooden crate on end, placed a board across it to serve as a countertop, and set out a pitcher with a dollar bill taped to the top. He wrapped a sign that read "Enriching Your Stroll Downtown" around a nearby trash can.