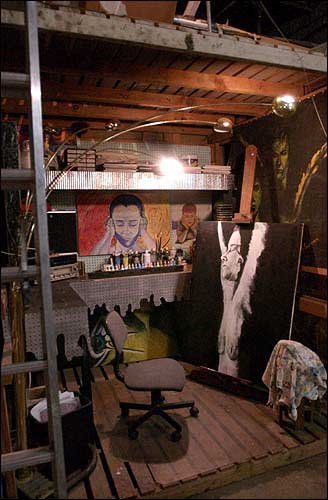 Lawrence artist Craig Cochran's studio at the Grimshaw Gallery, 731
N.H., is a small, spare space beneath a loft. Cochran and other
artists at Grimshaw Gallery will be in their spaces during the
Lawrence ArtWalk, Saturday and Oct. 26.
Stories this photo appears in:
Henry David Thoreau said "The world is but a canvas to the imagination." Artists feed their imaginations in myriad ways, but, eventually, they all go someplace to create. The most common destination i
Thoreau had his cabin on Walden Pond. Gustav Mahler had his composing hut on an Austrian mountainside. Lawrence artist Craig Cochran has a creative hideaway, too.