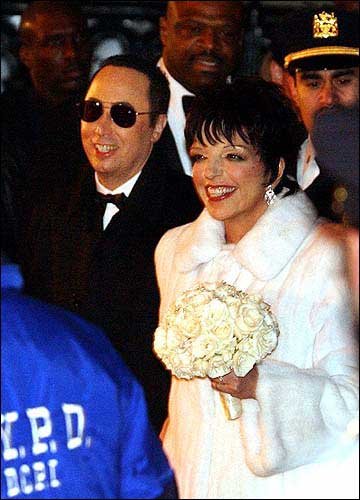 David Gest and Liza Minnelli leave Marble Collegiate Church in New
York after their wedding in this file photo from March 16, 2002.
Gest sued Minnelli for $10 million Tuesday, accusing his estranged
wife of alcohol-fueled violence that caused neurological damage and
headaches.
Stories this photo appears in:
That's Liza with a Z as in ZAP! BAM! POW! The estranged husband of Liza Minnelli has accused the superstar performer of giving him the beating of his life -- then doing it again.