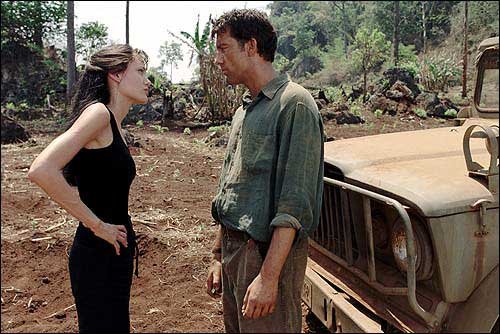 Angelina Jolie, left, and Clive Owen star in the romantic drama
"Beyond Borders."
Stories this photo appears in:
"Beyond Borders" spans as many eras and exotic locales as a James Bond marathon on TNT. But it's more like a travelogue taken during the very periods you WOULDN'T want to go to these beautiful places: Ethiopia in 1984, Cambodia in 1989 and Chechnya in 1995. If the filmmakers had thrown in Somalia in 1993 and Iraq this month they'd have a royal flush.