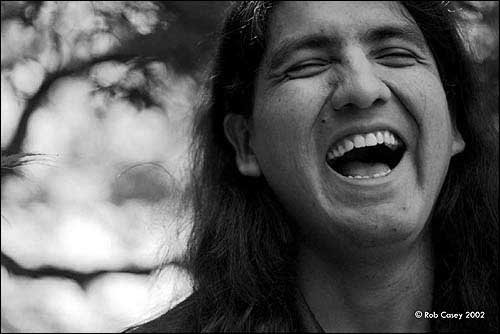 Seattle Author Sherman Alexie is sporting a happy face these days,
riding on the continuing success of his writing career after the
release of his most recent book, "Ten Little Indians." Alexie will
speak at 7:30 p.m. Wednesday at the Lied Center as part of the Hall
Center Humanities Lecture Series.
Stories this photo appears in:
Author Sherman Alexie to bring frank style to humanities lecture series
Sherman Alexie's critics charge him with portraying the worst of American Indian culture. Readers who misunderstand him ask him why he hates white people.