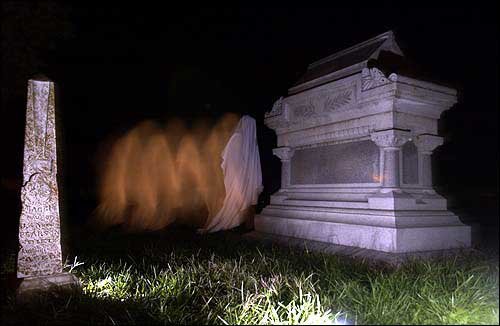 Stories this photo appears in:
Scary story contest winner: High school division
Cutting through the graveyard on the way home after a school dance, I felt the cold wind blow, sending goosebumps down my spine. I heard tree branches creek like an ancient door being pulled open, making me wish that I couldn't hear. I saw dark, eerie shadows in the bright glow from the full moon, and I hoped it was just my hyperactive imagination.