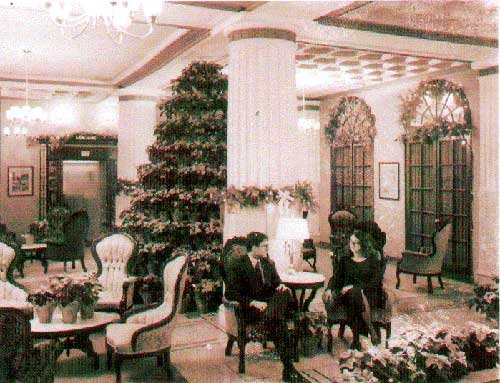 In this picture of the lobby of the Eldridge Hotel, the image of a
man can been seen in the elevator. Some say that is the ghost of
the Eldridge Hotel. The picture may have been taken in the
mid-1990s.
Stories this photo appears in:
For people like Gil Bavel, listening to ghost stories is a year-round event. From the Eldridge Hotel and other haunted locales, Lawrence author Gil Bavel is collecting reports of ghost sightings for a book years in the making.