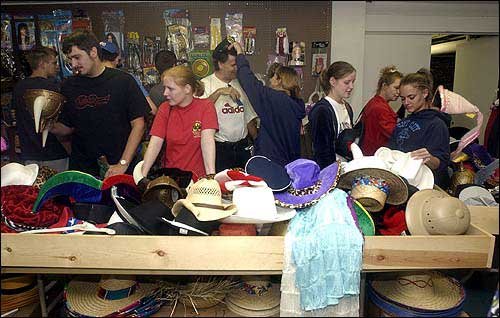 Last-minute Halloween shoppers crowd Sarah's Costumes, 927 Mass.,
in search of the perfect costume for today's festivities.
Stories this photo appears in:
Better buy the jumbo bag of treats this Halloween. With the holiday on a Friday and fair weather forecast for tonight's Beggar's Night, it looks like throngs will be trick-or-treating, visiting a haunted house or celebrating at a party or bar.