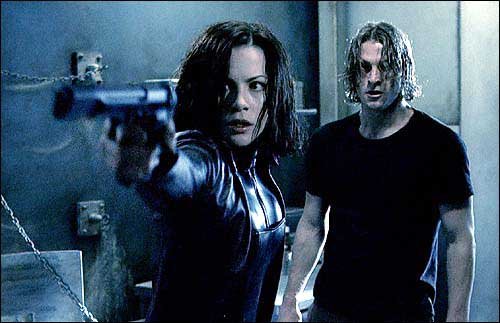 Kate Beckinsale, left, and Scott Speedman star in the dark
supernatural adventure "Underworld."
Stories this photo appears in:
The premise is simple enough: Vampires battle werewolves in a modern-day setting. Yet the result is a disarmingly complicated story that grows weirder as it progresses. "Underworld" is neither scary nor particularly exciting -- somewhat of a drawback for a monster movie -- but there's something absorbing about a tale so steeped in its own universe that the rest of the world barely seems to exist.