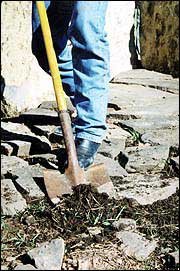 Stories this photo appears in:
Stan Herd erects monument to prairie, its native inhabitants
Bill Kurtis used to take visitors to a particularly scenic spot on his Red Buffalo Ranch near Sedan and ask them to remain silent for 60 seconds. "If you listen carefully," he'd say, "you won't hear any man-made sound. You will hear the land speaking to you."