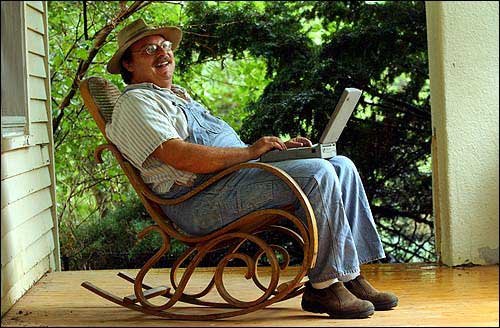 Mike Caddell, above, publishes the "Fightin' Cock Flyer," a
newspaper for the town of Nortonville. Caddell continues to publish
the paper despite complaints about its rough language and
questionable facts.
Stories this photo appears in:
Mike Caddell, publisher of the Fightin' Cock Flyer, is a self-described hell-raiser - a practitioner, he says, of "shotgun journalism." Put another way: He makes people angry.