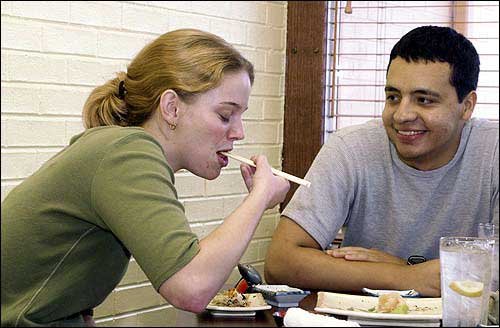 Beth Waite, a May graduate of Kansas University, and Carlos Casas,
KU senior, enjoy a spicy tuna roll and a California Roll during
their second visit to Sushi Station. Casas says he loves sushi, but
hasn't convinced Waite to try raw fish. She still prefers cooked or
vegetarian sushi.
Stories this photo appears in:
Who would have thought Lawrence, Kan., would become a haven for sushi lovers? But it has -- in a big way for a Midwestern town of only about 80,000 people.