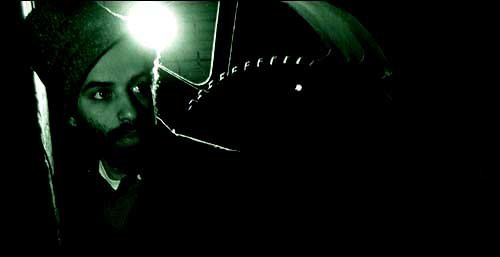 Director James Spooner screened his debut documentary "Afropunk:
The Rock and Roll Nigger Experience" at the Toronto International
Film Festival.
Stories this photo appears in:
Documentary gives alternate perspective of underground music
Two and a half years ago, James Spooner found his purpose. As an African-American punk who spent half his life feeling alienated in a white-dominated scene, Spooner decided to make a movie chronicling the experiences of black punks. With no formal (or informal) training, Spooner began a journey that would take him on a cross-country tour and introduce him to more than 80 influential black punks.