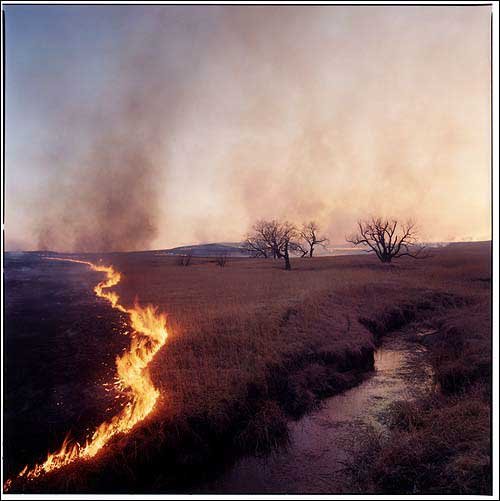 "Earth, Fire and Water, Z-Bar Ranch, Chase County, KS." is one of
the photographs of the Flint Hills that appears in a new book, "On
Fire" to be published by Duke University Press.
Stories this photo appears in:
Former Lawrence resident chronicles beauty of Kansas phenomenon
Larry Schwarm is blessed. He can find and capture beauty in landscapes most Kansans take for granted. He's especially fond of the Flint Hills in early spring, a time when ranchers, like the American Indians before them, set fire to the previous year's grasses to hasten new growth.