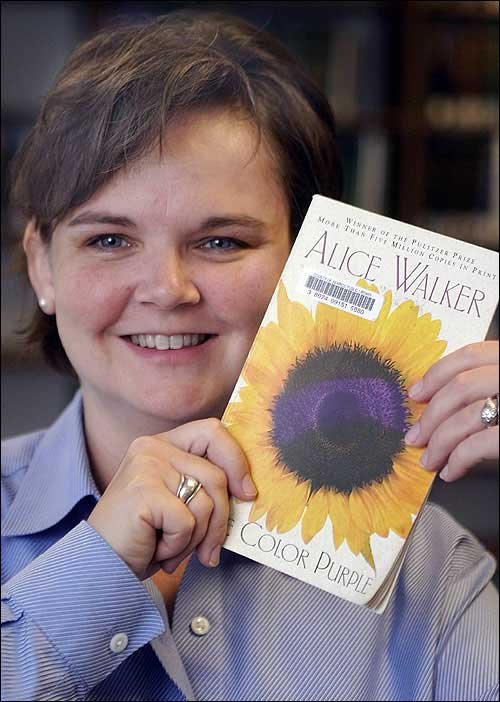 Lisa Clemmer holds a copy of "The Color Purple" by Alice Waliker at
her office in Richmond, Va. She has read it four times. According
to a study by the American Library Assn., "The Color Purple" ranks
among the fiction most commonly reread.
Stories this photo appears in:
'Lord of Rings,' 'Gatsby' among most reread books
Lisa Clemmer, a 37-year-old bibliophile from Richmond, Va., remembers the first time she read Alice Walker's "The Color Purple." She was in college, at Virginia Commonwealth University, and Walker's novel introduced her to a world she knew nothing about.