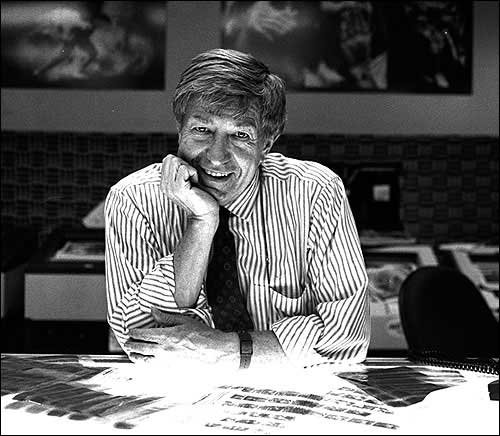 Journal-World senior editor Bill Snead got his start in newspapers
as a teen in Lawrence, but his 50-year career has taken him places
like United Press International, National Geographic and The
Washington Post, where he's shown here. A retrospective of his
photos opens Friday at Image Point Gallery in Kansas City, Mo.
Stories this photo appears in:
J-W photographer Bill Snead traveled the world to snap the 50 years worth of photos in his retrospective exhibit
Legendary Washington Post editor Ben Bradlee was talking about his autobiography, "A Good Life," which heralds his adventures as a reporter and editor way before and beyond Watergate.