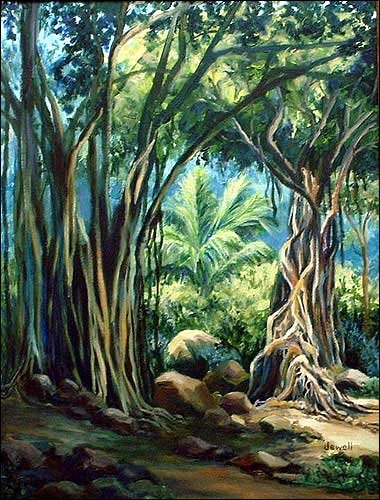 "Enchanted Forest," a painting by Lawrence artist Jewell Willhite, is among the pieces to be auctioned at the Douglas County AIDS Project's 2004 Red Ribbon Art Auction. The auction, which raises money for the Lawrence social service agency, will be Sunday at Maceli's, 1031 N.H.
Stories this photo appears in:
Red Ribbon Art Auction to raise money for fight against AIDS
With all the focus on the AIDS pandemic in developing countries -- and all the U.S. money being funneled to foreign destinations to help relieve that pandemic -- Geri Summers worries Americans have lowered their guard to the dangers of the disease in their own back yard.