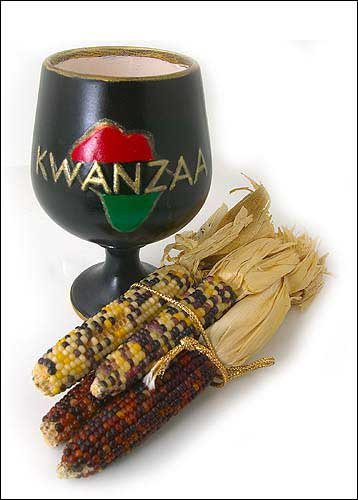 Symbols used by people celebrating the African-American holiday of Kwanzaa can include Muhindi (ears of corn), which represent children, either your own or the village's, and Kikombe cha umoja (unity cup), which is used to pour tambiko, or libation.
Stories this photo appears in:
It appears Kwanzaa has finally made it onto the mainstream map. Virgin Mobile's holiday television ad campaign this year features a subdued mob of carolers singing an amusing new song wishing viewers a Happy Christma-hanu-kwanzaa-kah.