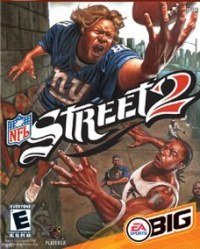 Stories this photo appears in:

It gets better. It really does
Once you grow out of the single player mode, there are many multiplayer modes that prove to be worthwhile. Even online, where EA is notorious for chucky servers, the play is smooth. Quick Strike, 4 on 4, 2 Minute Challenge and Jump Ball Battle are all there to choose, but don't prove to be as fun as the simple Crush the Carrier or Open Field Showdown.