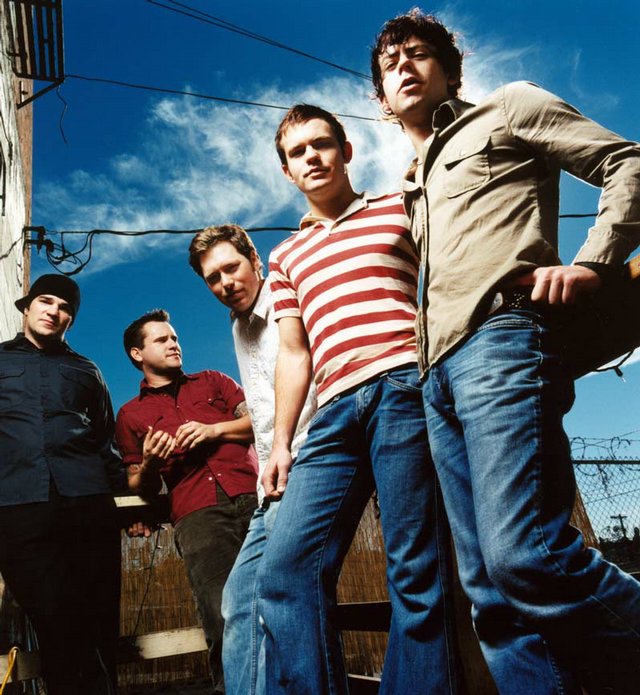 The Get Up Kids -- (from left) Ryan Pope, Rob Pope, Jim
Suptic, Matt Pryor, and James DeWees -- release their fourth full
length March 2.
Stories this photo appears in:
The Get Up Kids prepare to release fourth full-length album
The Get Up Kids are no longer kids. Anyone who's followed the band for the last decade knows that, and anyone who got aboard the GUK train for the band's mature-sounding last record - 2001's "On A Wire" - probably had never heard the band's emo-heavy early works.