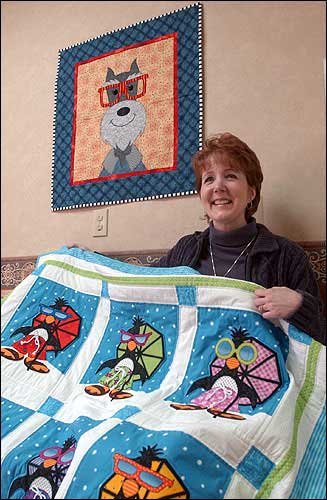 Lawrence designer Amy Bradley will be featured on HGTV's "Simply
Quilts" at 7:30 a.m. Friday. Some of her designs are inspired by
animals she meets at her husband's veterinary clinic.
Stories this photo appears in:
Amy Bradley owes her notoriety in the quilting world to a pack of dogs. The Lawrence designer has spent enough time at Bradley Animal Hospital -- owned by her veterinarian husband, John Bradley -- to have met more than a few choice pups with personalities and looks all their own.