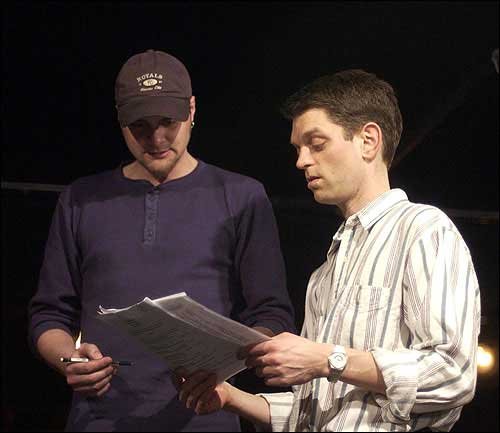 "V Henry K" actor Kevin Siess, left, receives instruction from
James Benkard, director, during play practice at Hashinger Hall. "V
Henry K," which opens Friday, explores the fallout that arises when
a small-town district attorney indicts a legendary ex-statesman for
orchestrating her father's murder.
Stories this photo appears in:
One woman's search for justice and a connection to her father are at the center of E.M.U Theatre's production of "V Henry K," a new political drama by Lawrence playwright Dan Born.