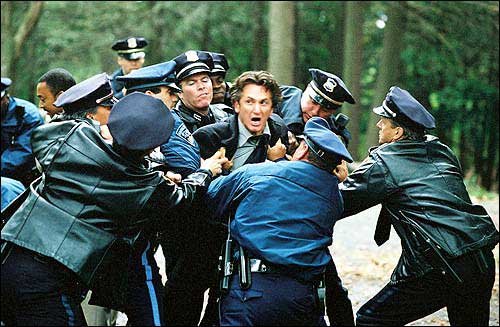 Sean Penn, center, should win Best Actor for his role in the
harrowing drama, "Mystic River."
Stories this photo appears in:
For a change, the most deserving nominees will nab the prize at the Academy Awards
For as much ballyhoo as the Oscars received over giving surprise nominations to cutting-edge work, the actual winners sure appear to be a foregone conclusion. This is a year where one drama is expected to dominate the acting races ("Mystic River") and one fantasy epic is supposed to capture everything else ("The Lord of the Rings: The Return of the King.") Those handicapping this ultimate cinematic contest shouldn't be too far off in their predictions, leading to an Oscar telecast where the opening of the envelopes may be the least entertaining part of the evening.