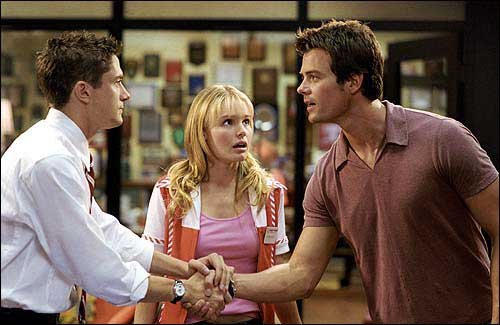 Topher Grace, left, Kate Bosworth and Josh Duhamel star in the
romantic comedy "Win a Date With Tad Hamilton!"
Stories this photo appears in:
Well-cast romantic comedy proves an ideal date movie
Is it a coincidence that this weekend's feature film releases are dominated by the stars of TV's "That '70s Show?" If given the choice between doofus prankster Ashton Kutcher attempting to get in touch with his "serious side" in the thriller "The Butterfly Effect" or Topher Grace deftly mastering the role of acerbic charmer in "Win a Date With Tad Hamilton!," audiences might want to settle on the latter.