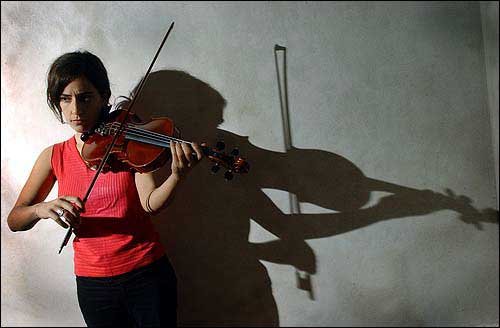 Former Kansas city musician Christine Brebes, 30, rehearses at her
home in Buenos Aires. One and a half years ago, Brebes decided to
move to Argentina to play tango with her violin.
Stories this photo appears in:
Former Kansas City musician moves to cradle of tango
Cradling her violin, Christine Brebes walks awkwardly to center stage in black spike heels. It's Wednesday night in a trendy theater, and nearly a dozen rowdy young musicians surround her.