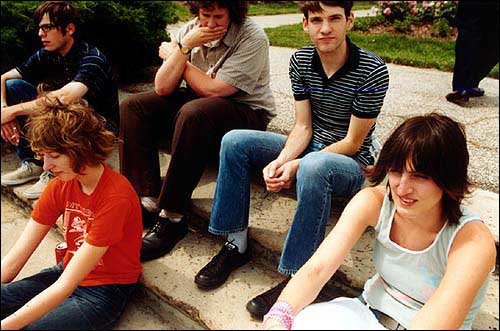 Ad Astra Per Aspera members, from left, include Scott Edwards,
Brooke Hunt, Mike Tuley, Kurt Lane and Julie Noyce.
Stories this photo appears in:
The band Ad Astra Per Aspera shares more than just its name with the Kansas state motto. "To the stars through difficulties" has become something of a personal credo for the Lawrence five-piece. "In the beginning we chose the name mostly because we like the way it sounded -- and us all being from Kansas was important as a Kansas pride thing," says Julie Noyce, keyboardist/vocalist for Ad Astra Per Aspera.