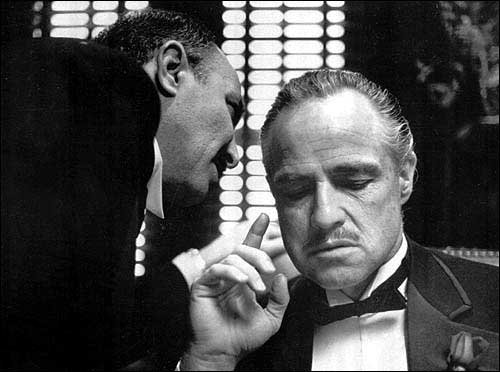 Bonasera, left, portrayed by Frank Puglia, asks Don Vito Corleone,
portrayed by Marlon Brando, for a favor in a scene from the 1972
movie "The Godfather." Brando, acclaimed as the greatest actor of
his generation, died Thursday at age 80.
Stories this photo appears in:
Marlon Brando, who revolutionized American acting with his Method performances in "A Streetcar Named Desire" and "On the Waterfront" and went on to create the iconic character of Don Vito Corleone in "The Godfather," has died. He was 80.