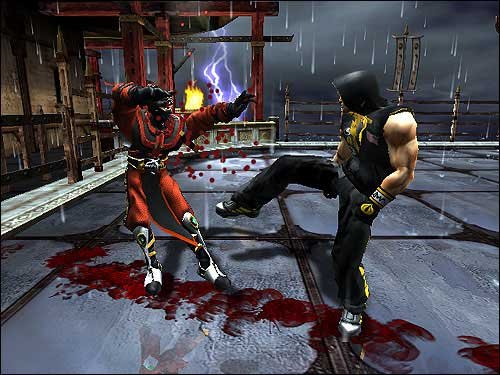 A bloody battle is seen in a frame made from Midway Games' "Mortal
Kombat: Deceptions," set for release in October. Though courts have
repeatedly ruled they constitute protected free speech, violent
video games are under renewed attack from lawmakers and advocates
who say some titles must be kept out of kids' hands.
Stories this photo appears in:
Violence drawing more response from lawmakers
In video games these days, you can strangle someone with a garrote ("Manhunt"), pop an enemy's head off in a shower of gore with a sniper shot ("Psi-Ops: The Mindgate Conspiracy") and direct a teenager to shotgun a demon dog ("Silent Hill 3").