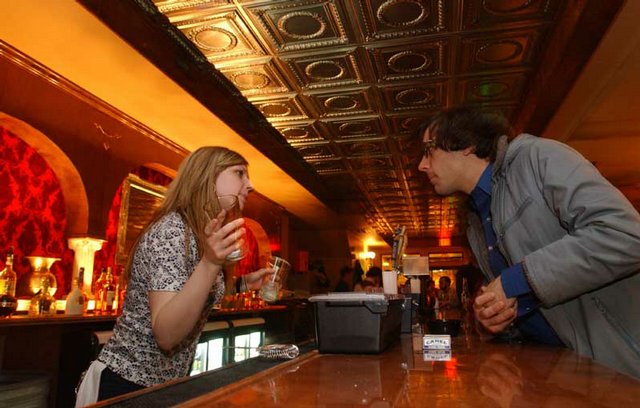 Jackpot Saloon bartender Valerie Taylor, left, Lawrence, takes a
drink order from Joe Haener, Oakland, Ca., on the bar's opening
night. Haener, who plays in the band "Gris Gris" performed on
Tuesday at the bar.
Stories this photo appears in:
Lawrence's newest music venue is up-and-running after a longer-than-expected wait. The Jackpot Saloon opened Tuesday with Pittsburg garage rockers The Modey Lemon breaking in the stage.