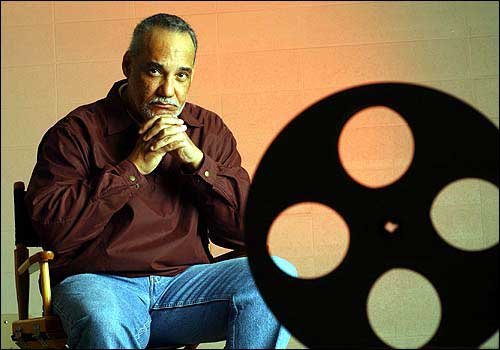 Four-time Emmy winner Madison Davis Lacy is a visiting professor to
Kansas University. The documentary filmmaker from New York City is
the featured speaker during KU's "Legacies of Brown v. Topeka Board
of Education" conference.
Stories this photo appears in:
Madison Davis Lacy gives KU lesson in social storytelling
The most recent person to present Madison Davis Lacy with an Emmy Award is probably going to prison. "The last one I got was handed to me by Martha Stewart," Lacy says, laughing.