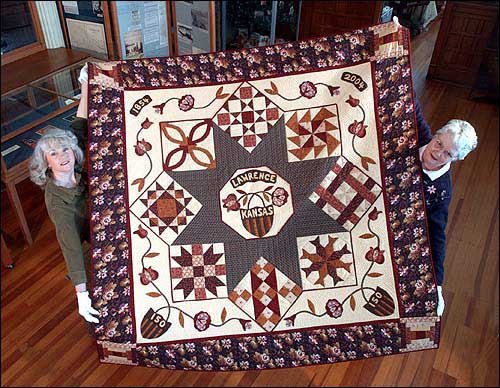 Mary Boucher, of Lawrence, left, and Joyce Colton, of Lecompton,
created the Sesquicentennial Sampler quilt with patterns
contributed by Lawrence quilt historian Barbara Brackman. The
quilt, commissioned by the Watkins Community Museum of History,
will be unveiled Saturday at the museum, 1047 Mass.
Stories this photo appears in:
Sesquicentennial Sampler pays homage to women
Behind-the-scenes work often goes unrecognized. So it's little wonder that the fiery tactics of abolitionist John Brown, the military recruiting efforts of James Lane and the freedom cries of newspaperman John Speer surface first in discussions of 1850s Lawrence.