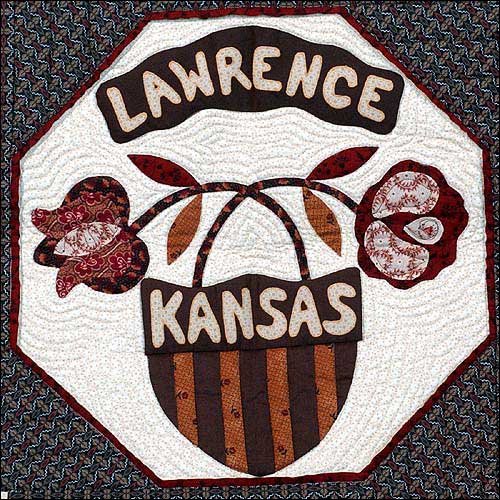 The quilt's central block is called Northern Lily & Southern
Rose. It was included in honor of Lucy Larcom, a New Englander who
won a poetry contest to encourage people who believed in freedom to
move to Kansas.
 View Sesquicentennial Sampler quilt block
patterns
Stories this photo appears in:
Sesquicentennial Sampler pays homage to women
Behind-the-scenes work often goes unrecognized. So it's little wonder that the fiery tactics of abolitionist John Brown, the military recruiting efforts of James Lane and the freedom cries of newspaperman John Speer surface first in discussions of 1850s Lawrence.