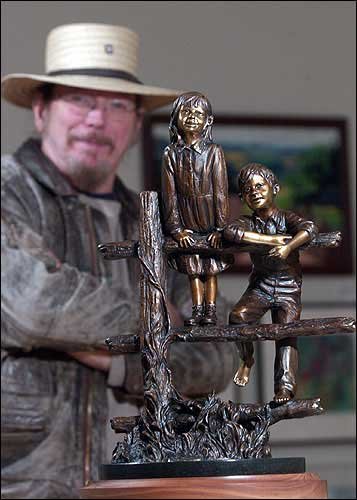 Lawrence sculptor Jim Brothers is the featured artist for the 2004
Lawrence Art Auction, set for April 24. Brothers is pictured with
"Promise," the bronze casting he donated for the auction.
Stories this photo appears in:
Jim Brothers takes a rare moment to be still, smiling as he surveys the creative chaos around him. Shelves filled with colorful projects form a ring high above the airy room. Some works have lived a long life; others are new. An occasional cobweb stretches from one or two. Below, clay figures in progress stand ready, willing themselves next in line.