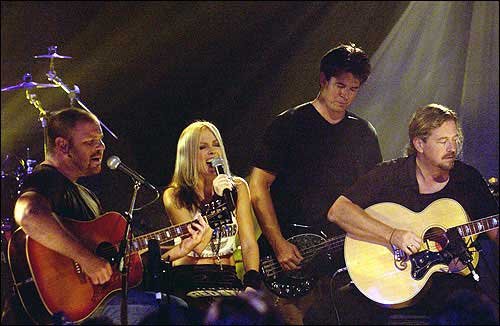 Members of the band Berlin perform on VH1's "Bands Reunited" in
this undated publicity photo. From left are David Diamond, Terri
Nunn, John Crawford and Rod Learned. The show is one of several by
VH1 to help the channel revamp its audience ratings.
Stories this photo appears in:
Nostalgia programs lure viewers
The renewed VH1 has imagined itself as the antidote for the itchy remote control finger. If you've seen VH1 in the past year, chances are it happened something like this: While mindlessly channel surfing, you stop on a picture of a forgotten 1980s band. Does that singer from A Flock of Seagulls still have a haircut that looks like a science experiment gone wrong?