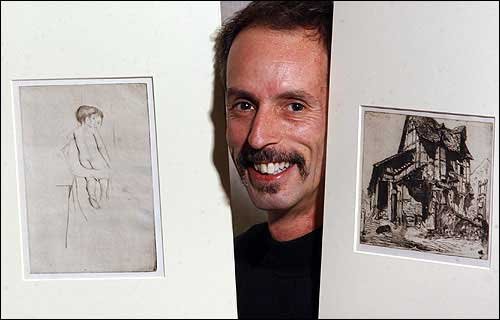 Reed Anderson is framed by Mary Cassatt's "Baby's Back" and James
Abbott McNeill Whistler's "The Unsafe Tenement." Both prints will
appear in "American Etchers Abroad, 1880-1939," an exhibition
Anderson guest curated at the Spencer Museum of Art. The show opens
Saturday and runs through June 6.
Stories this photo appears in:
Student mined Spencer Museum for rare morsels from etching revival
When Reed Anderson started rummaging through the print room at the Spencer Museum of Art in the fall of 2002, he didn't think he would find a new life passion. But he did.