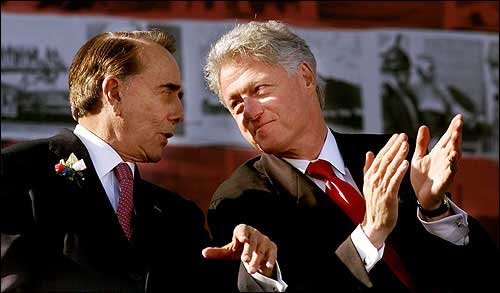 President Clinton, right, leans over to listen to former Sen. Bob
Dole as they wait on stage during the National World War II
Memorial dedication and groundbreaking ceremonies on Nov. 11, 2000,
in Washington. Clinton is writing his memoirs, expected to be
published in June.
Stories this photo appears in:
As President Clinton rushes to finish his memoirs, he faces the more pressing task of writing a book deemed worthy of all the attention, an accomplishment no president has pulled off since Ulysses S. Grant.