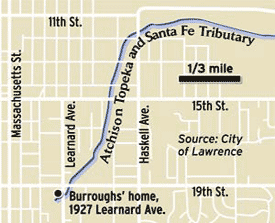 The ATSF Tributary will soon be renamed Burroughs Creek following a
recent decision by the U.S. Geological Survey Board on Geographic
Names.
Stories this photo appears in:
Beat icon prevails in debate over creek's name
Depending on whom you ask, it's either a ditch, a tributary, a creek or a concrete tunnel. Now, it's officially a creek - Burroughs Creek, that is.