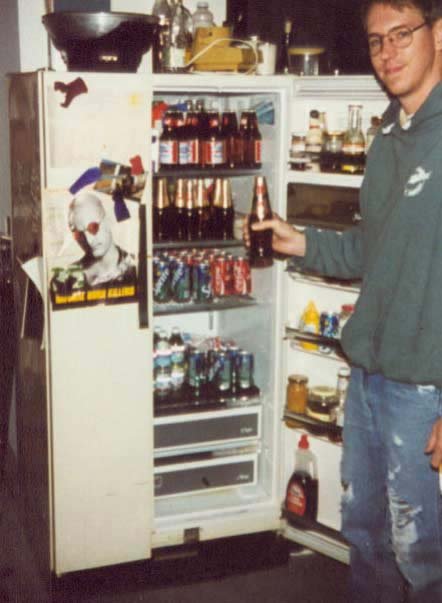 Matt Mozier poses with a bevy of drunkass rations.
Stories this photo appears in:
Back when Lawrence <em>really</em> supported live music, Truck Stop Love was drunk with "success"
For those whose memories don't extend prior to the cell phone era, here's a bit of history about the way things were: People didn't spend hours on the internet. They didn't play Halo on their Xbox. They rarely gathered at dance clubs or listened to DJs. Instead, they preferred to go out and see live music. Whether it was dainty sorority babes or KJHK hipsters, an evening out usually involved bands like Truck Stop Love.