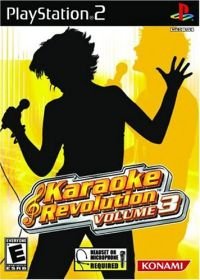 Stories this photo appears in:
The standard in the Karaoke gaming niche gets better.
With over 35 new songs like "Love Shack" and "New York, New York" to more recent pop hits like Usher's "Burn" and Hoobastank's "The Reason," there is a nice amount of variety to sing. I'd still like to see more songs, better representing a real Karaoke bar, especially since the DVD format can handle much more. Still, this is the definitive console Karaoke experience if it's your bag.