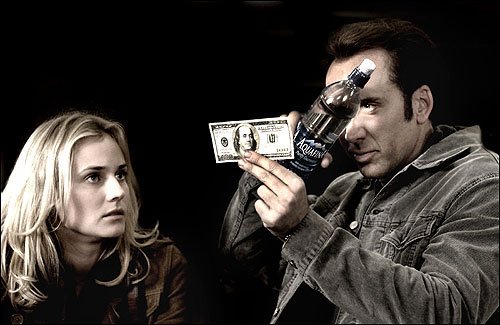 Nicolas Cage, right, portrays a scholar-adventurer who believes a map exists on the back of the Declaration of Independence that will guide him to a vast fortune. Diane Kruger is his skeptical accomplice in "National Treasure."
Stories this photo appears in:
If Dick Cheney had attempted to write "The Da Vinci Code," he might have envisioned something like "National Treasure." The adventure/heist movie explores themes of patriotism, greed, clandestine organizations and hunting for things that may or may not exist.