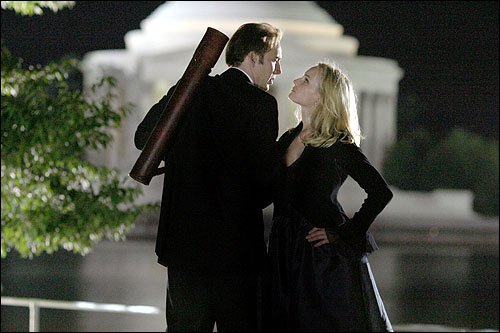 Nicolas Cage, left, and Diane Kruger team up in "National Treasure." Cage plays obsessed adventurer Benjamin Franklin Gates and Kruger is his archivist accomplice, Abigail Chase.
Stories this photo appears in:
If Dick Cheney had attempted to write "The Da Vinci Code," he might have envisioned something like "National Treasure." The adventure/heist movie explores themes of patriotism, greed, clandestine organizations and hunting for things that may or may not exist.